Features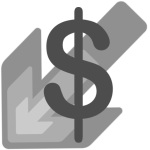 ROCK BOTTOM PRICE
Highly skilled graphic designers from Indian Subcontinent ensuring highest quality clipping path at lowest price.

ZERO TOLERANCE IN QUALITY
We ensure 3 step image editing quality assurance during editing and clipping path, QA, and delivery to ensure topnotch quality.

QUICK TURNAROUND TIME
We work in 3 shifts (8 hours each) and can ensure instant work on your images & paths and can provide quick delivery within 8 hrs.

GLOBAL TASTE
We have trained designers who understands the global taste of global market, customers, end users, and agencies.

BULK EDITING CAPACITY
35,000 images/month for complex images, 100,000 images/month for compound images, and 200,000 images/month for simple images and clipping paths.

24X7 SUPPORT
We work in 3 shifts and have support executives available 24X7. We assign very knowledgeable executives for image editing and clipping path support.